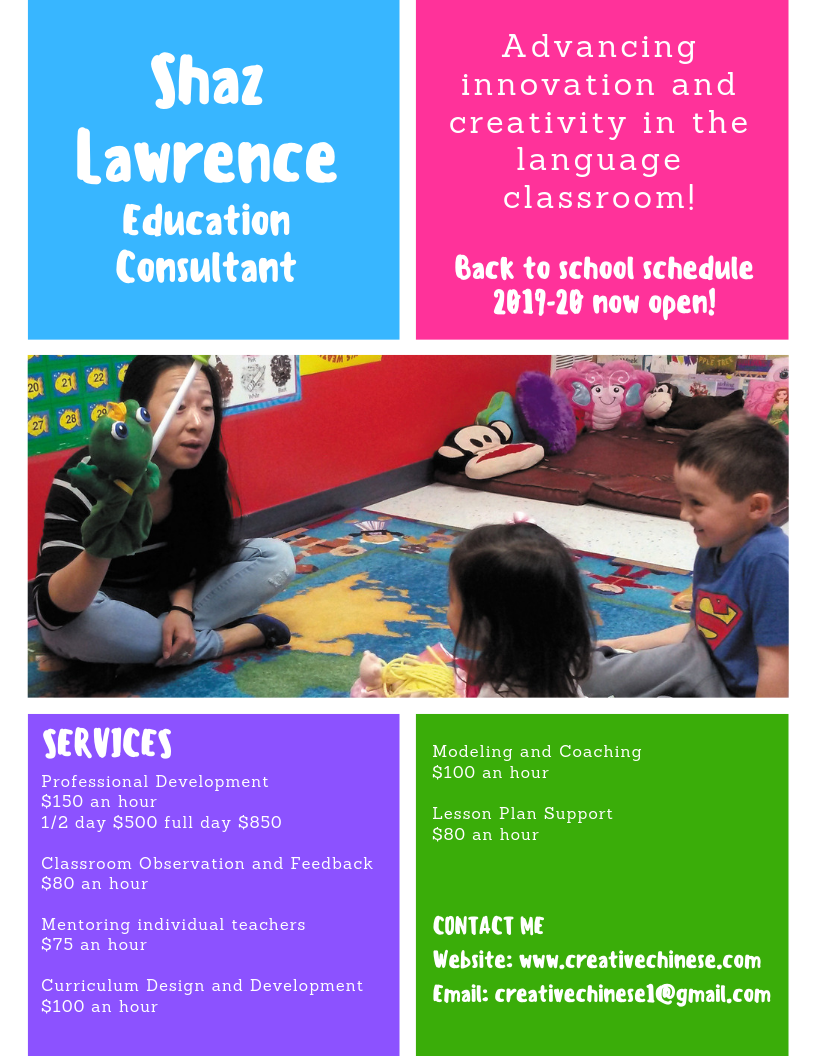 Shaz Lawrence is an experienced Chinese Language teacher trainer and consultant. She has a Bachelor of Education, (University of Adelaide, Australia) Masters in Linguistics (University of Adelaide, Australia) and Montessori Certificate (Australian Center of Montessori Studies). She will work alongside your faculty to raise attainment and improve the success of the Chinese language across your school community.
She currently provides training and consultancy to schools in the US, UK, China, Ireland, Australia and Hong Kong. She is also Founder /Lead Instructor of Mandarin Superstars which offers children 2-8 Mandarin in Queens, New York. Please contact Shaz  if you require training or consultant work and she will get back to you within 24 hours.
Shaz's work includes:
Teacher training courses internationally
Customized programs for schools and educators
Curriculum design and development
Review and Assessment plus needs Analysis
Resource management and development
Educational management
Mentoring of new teachers
Marketing of the Chinese language program
Modeling good practices in the classroom
Distance Learning (Mandarin)
Are you a teacher who needs support?
Is Mandarin a new program at your school?
Contact us about how we can help!