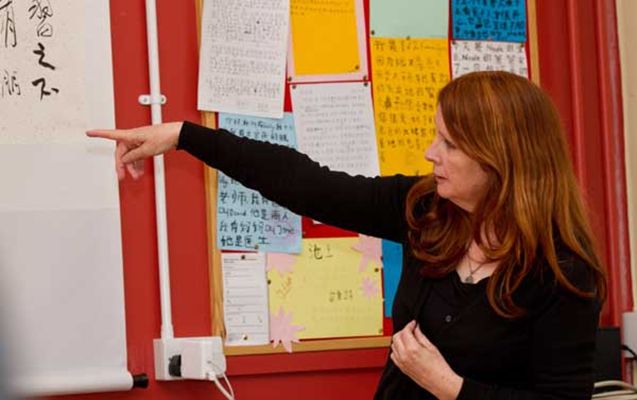 Shaz, the Founder and Lead Content Developer of Creative Chinese, has over 20 years of teaching experience in Preschool – 12th grade Chinese.
All the resources included on the website have been used with her students over the years, and are focused on engaging and motivating students of all ages to learn Chinese effectively. Innovation and Creativity are embedded in all resources offered to teachers of Chinese.
Creative Chinese covers a wide range of resources including:
Powerpoint presentations – Lesson Plans, Vocabulary
Worksheets – Student Handouts, Projects, Lesson Plans, Activities, Student Contracts
Assessment activities – Rubrics, I Can…Statements, Quizzes, Summative Tasks
Role-plays – Audio files, Worksheets Teacher Guides
Videos – Songs, Professional development resources
Reading – Printable mini-books, Character sheets, Texts, Vocab. Lists, Word Mats
Writing – Character-writing sheets, Creative Writing Ideas, Sentence starters
Listening – Videos, Picture Talks, Tones Games, Pinyin Activities, Games
Curriculum Maps – Weekly, Daily and Monthly outlines, Back to School ideas, Lesson Planning
Technology resources – App ideas, Flipped Classroom Guides, iPad resources, Bite-size Chinese
Arts and Crafts – Cultural crafts, Classroom Displays, templates
Cultural Activities – Festivals, Holidays, China, Traditions, Maps, Monkey King, Sports/Leisure, Food
Classroom Management – Tips for teachers, Collaboration, Posters, Flashcards, Work Stations
Themes – Colors, Sports, Time, Family, Food, Transport, Weather, Monsters, Dinosaurs, and more!
Creative Chinese also has a store where you can purchase Chinese Textbooks and other materials.
Creative Chinese is a subscription website that offers 12 months, 3 months and 1 month options. All subscriptions are automatically renewed unless you cancel your subscription with us or Paypal.
Publications
Shaz has published teaching resources which include:
10 modules of Student books – Chinese Monster Magic
10 modules of Teacher Guides – Chinese Monster Magic

'I Love China' cultural activities for students

'Teach Chinese? Yes you can!
'Fun with Chinese' characters
All are available in the Store.
Professional Development Provider
Shaz receives requests for professional development workshops from around the world.
The most recent training for teachers of Chinese have been offered in:
Shanghai, China (Dulwich International Schools)
Edinburgh, Scotland (Edinburgh Confucius Institute)
Cardiff, Wales (University of Cardiff)
London (Goldsmith College)
St. George's School (Edinburgh, Scotland)
London (University of London)
London (UK Federation of Chinese Schools)
San Francisco (San Mateo High School District)
San Francisco (Presidio Knolls Mandarin School)
San Francisco (Chinese-American School)
Australia (St. Michael's College)
New York ( Houston Street University Settlement)
Hudson Way Immersion School (New York)
Mandarin Seeds School (New York)
Throughout the year, Shaz holds PD training sessions on different topics ranging from 'Inquiry-based Learning in the Chinese classroom' to 'Let the students write from Day One'.
Download 2017-18 Workshops and Rates
All teacher training is are hands-on and full of practical ideas on how to teach Chinese in a creative and effective way.
Contact us  to schedule a workshop or training sessions for teachers of Chinese at your school or conference.
Email: creativechinese1@gmail.com