Welcome to the Chinese Teachers Network
Teachers are busy people!
Starting a new school year is a hectic time, and there is never enough time to explore new ways to teach Chinese language and culture.
With Creative Chinese Online Workshops, you can now attend online workshops to get new ideas for teaching Chinese to ensure your program is successful! Our Workshops are:
Held online with Google Hangouts, so you can stay in the comfort of your home to attend.
Certificates are provided
Limited to 7 teachers per session to ensure all attendees gain new knowledge and practices
Questions and Follow-up for 1 week is included
Have more questions? Contact us
Upcoming Workshops!
Monday, August 1 – 1-2pm (EST) Tips and Tricks for Teaching Chinese characters
The latest research on the brain and language learning can assist us in teaching Chinese characters in a systematic way, so students succeed in learning. We will examine the use of chunking and visual memory, as well as ways of making Chinese characters 'memorable'. This is a very practical session for teachers who want to make Chinese characters 'stick' using strategies suitable for all students.
On Monday, August 1st, we will meet at 1pm (EST) in Google Hangouts to explore how best to teach Chinese characters. This online workshop is suitable for teachers who have beginner students or who need new ways of engaging students in learning characters.
Cost is $15 per person. This includes the online workshop, Ppt, materials and 1 week follow-up and questions.
You will receive a copy of the Ppt, worksheets, ideas and resources.
A Certificate of Attendance will be emailed to you.
____________________________________________________________________________
Friday, August 5 – 1-2pm Classroom Management
Explore effective teaching strategies that encourage high quality learning and create a positive learning environment in the Chinese language classroom. A variety of teaching ideas and resources will be explored that make learning exciting and keep students on task in the classroom. We will write Expectations for our classroom, learn strategies to make a positive classroom environment, and brainstorm solutions for common management issues.
Classroom Management is crucial to effective learning. We will discuss ways to ensure students know your Expectations, stay on task, and brainstorm situations when we can use best practices to ensure all students are successful.
Cost is $15 per person. This includes the one hour online workshop, Ppt, worksheets, and resources. Plus you get one week of follow-up with support and questions.
You will receive a copy of all materials via email link.
A Certificate will be issued to all online attendees. Receipt for payment will also be provided if requested.
____________________________________________________________________________
Online Instructor
Shaz Lawrence has been a Chinese Professional Development provider for over 15 years. Her workshops focus on how to innovate in the Chinese language classroom.
The most recent workshops for teachers of Chinese have been offered in the following countries:
-Shanghai, China (Dulwich International Schools)
-Edinburgh, Scotland (Edinburgh Confucius Institute)
-Cardiff, Wales (University of Cardiff)
-London (Goldsmith College)
-London (University of London)
-London (UK Federation of Chinese Schools)
-San Francisco (San Mateo High School District)
-San Francisco (Presidio Knolls School)
-San Francisco (Chinese-American School)
-New York ( Houston Street University Settlement)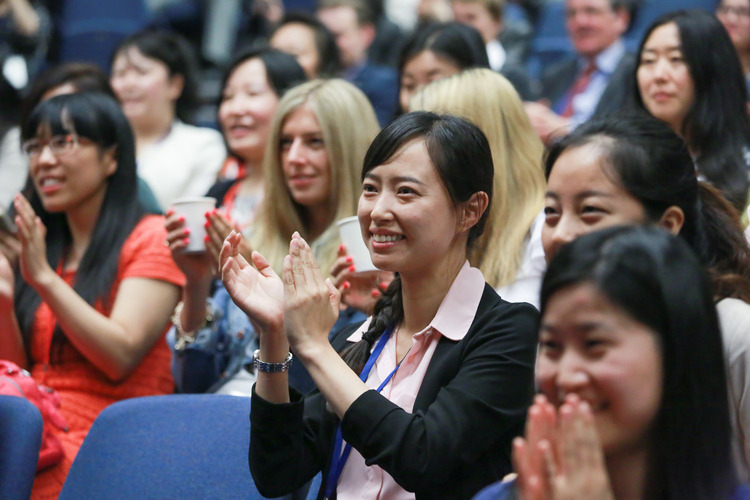 Feedback From Recent Workshops:
[quote] This was the best workshop I have ever been to! Shaz really understands how to engage students to learn Chinese. She gave me many ideas to use in my High School classroom – Xianxian Jing [/quote]
[quote] I attended the Classroom Management workshop in NYC and it has changed how I manage my students. I use her positive reinforcement resources and I can teach without any disruptions or behavior issues now.- Yongtai Zhao [/quote]
[quote]I am a Preschool teacher and my Chinese curriculum was not very interesting to my 4 year olds. Shaz taught me about the thematic approach to teaching Chinese and now my students love Chinese. I could never go back to the traditional way of teaching Chinese. – Wendy Gao [/quote]
Workshop Topics
I am available to run training sessions on over 25 different topics ranging from 'Inquiry-based Learning in the Chinese classroom' to 'Let the students write from Day One'. Download the workshop topics currently offered.
Examples of Topics:
Thinking Outside the Box – How To Teach Chinese Creatively!
How To Integrate Technology in the Chinese Classroom
Tips and Tricks for Writing Characters
How To Use iPads Effectively in Language Classrooms
Use Inquiry To Drive Your Student's Learning
The Student-Centered Language Classroom
Shaz's workshops are engaging and full of practical ideas on how to teach Chinese in a creative and effective way. All sessions focus on student-centered learning to ensure effective outcomes.
Contact me to schedule a workshop or training sessions for teachers of Chinese.
See Examples of Workshop Session Presentations below: